HTR Graphite tape
Properties
HTR tape is made of over-braided yarn with metal mesh in tube form, additionally it has self-adhesive layer.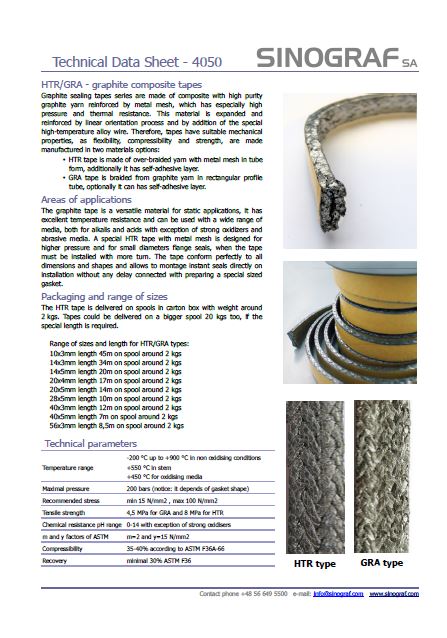 Contact with a specialist: Paweł Juszkiewicz, +48 56 649 5518
Availability
Goods available for quick delivery from stock. EXW price on request EUR / kg. Delivery via economic shipment within 4 days or priority shipment within 2 business days. You will get more information and technical documentation from our specialists and technical advisers.